Note: This game was made for
UsVsTh3m
. It is uploaded here for archiving as it is no longer on the Mirror's server. More games by the author
here
.
A Donald Trump Proportionate Price Calculator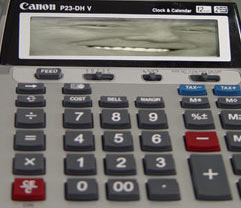 When you earn $60,000,000 a year, as Donald Trump is reported to, just how cheap must everything feel to you?
Enter the details of the last expensive purchase you made, and we'll view the price as a percentage of Donald's salary, and work out what the equivalent spend would be to someone on your income.
Calculate Something Else?
Exchange rate is taken at 0.62, and the $60 million figure comes from Wikipedia.
Figures are approximate - Calculation doesn't take into account things like tax or savings (or bills and bank charges).